OUR SERVICE PROMISE
A cornerstone is the first stone laid in a masonry foundation. It was the reference point for all the others for the entire structure. In other words, the cornerstone was the foundation for a building's stability and position.
We chose the name Cornerstone Crushing to represent our service promise to you.
At Cornerstone Crushing, we believe our service promise is integral to building a solid relationship with our clients. Our mission is to deliver the highest quality product and service while keeping our prices competitive.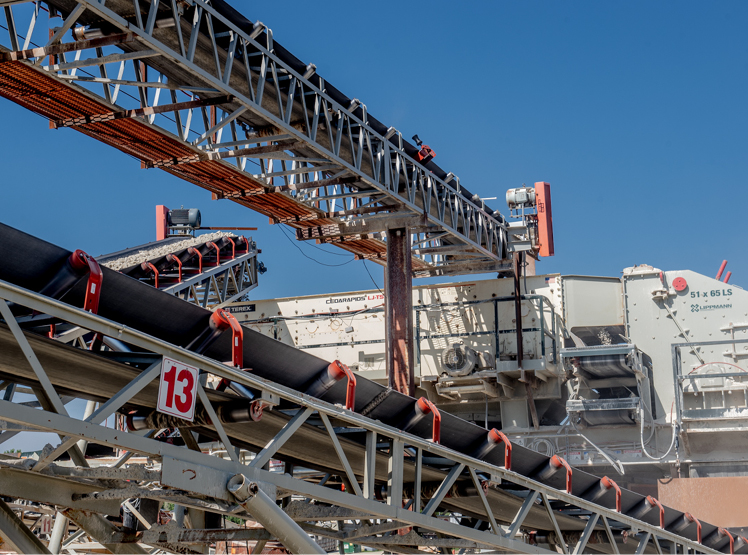 ODOT / County / City / Municipalities / Industrial / Institutional / Commercial
Our Services
We're building a foundation of service for our customers.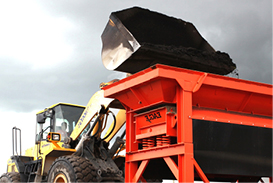 MOBILE CRUSHING SERVICES: including onsite crushing of concrete, asphalt and Limestone.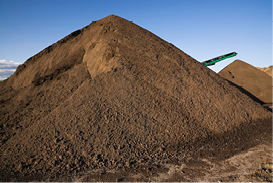 MOBILE TOPSOIL PROCESSING: on-site screening and topsoil processing.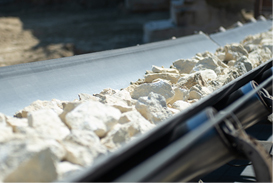 MATERIAL RECYCLING: our portable recycling plants are capable of producing material that meets ODOT specifications for gradations.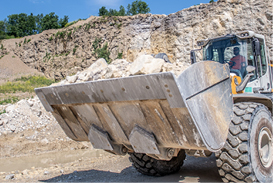 DEMOLITION AND REMOVAL: Cornerstone can provide demolition and removal of concrete and asphalt pavements.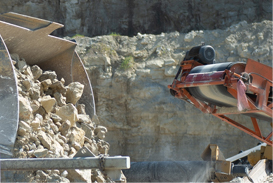 DUMPSITE ACCESS: at our two locations in Toledo and Northwood, Ohio. Call for availability.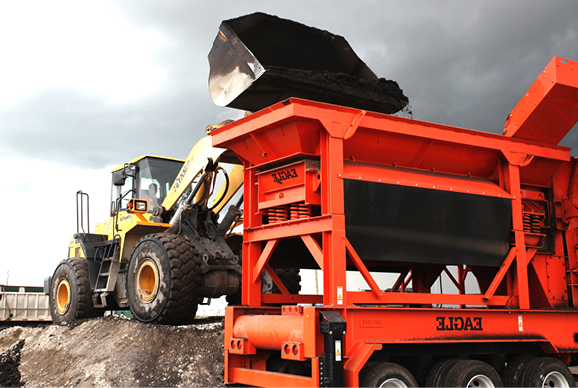 MOBILE CRUSHING SERVICES:
Cornerstone's Mobile Crushing Services provides an efficient and cost-effective solution for managing your job-site's construction waste materials on-site. We can also save you money on operation costs and transport.
Our portable Eagle 1200 Crushing Plant gives Cornerstone Crushing the capacity to crush tens of thousands of tons of construction waste material each year. Our equipment produces a wide variety of aggregate gradation that fit your reuse needs. In addition to asphalt and concrete, we can crush rock, brick, cement blocks, and more.
Mobile Topsoil Processing:
Your topsoil is rich in nutrients but also filled with significant amounts of debris. To make it suitable for gardening or other commercial uses, our McCloskey Trommel Topsoil Processing Unit can screen the topsoil for debris in large quantities and prepare the processed topsoil for packaging and resale.
Contact us for specifics.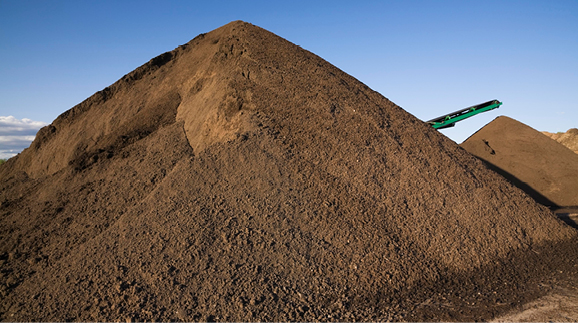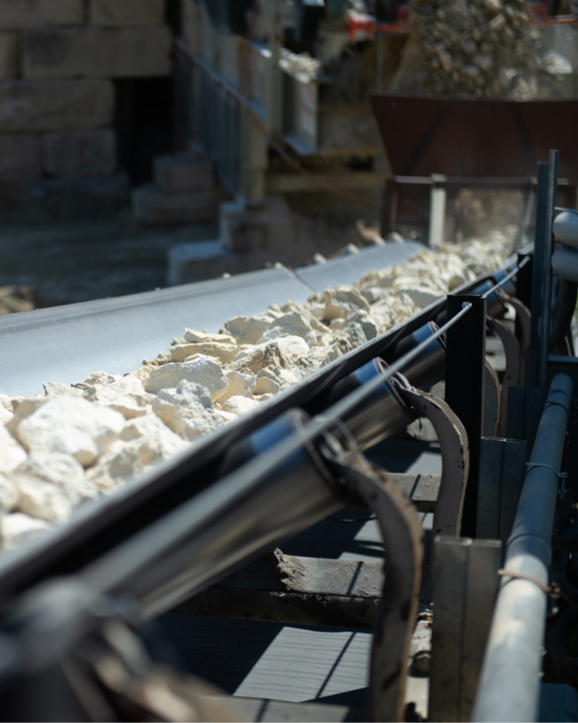 Material Recycling:
We recycle 100% of the concrete and asphalt taken from work sites. We can also recycle concrete, asphalt, and topsoil on-site.
In 2012, Cornerstone Crushing launched a concrete and asphalt recycling business to reduce the amount of construction materials being sent to the landfill.   By adopting environmental best practices and reducing waste, we are able to provide a cost-effective way of disposing asphalt and concrete.
On-site asphalt and concrete crushing allows you to reuse these materials as an aggregate base for roads, parking lots, driveways, walkways, or other paved surfaces for your jobsite. Not only do you reduce your construction costs, but you send less material to the landfill.
Our reclaimed concrete and asphalt's various gradations of aggregate meet the ODOT specs. Also, using recycled concrete meets the LEED Green Building Rating System for recycled content and regional materials.
Our recycled aggregate is available for pick-up or delivery. Best of all, our recycled concrete and asphalt aggregate reduces the cost of your stone base by as much as 25% compared with virgin stone base.
Contact us to schedule a pick-up or delivery. 
Demolition and Removal:
Property owners throughout Ohio have trusted Cornerstone Crushing for their asphalt and concrete demolition and removal for years. We provide asphalt milling, as well as demolition and removal services for a wide variety of asphalt, concrete, brick and block structures. These include:
Roadways
Curbing
Parking Lots
Patios
Foundations
Sidewalks
Driveways
Retaining Walls
And more
Cornerstone also provides concrete and asphalt removal service to all areas of Northwest Ohio.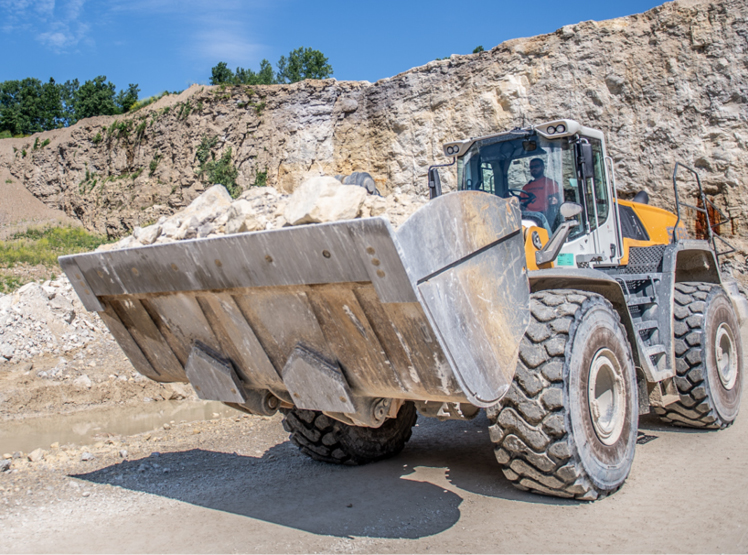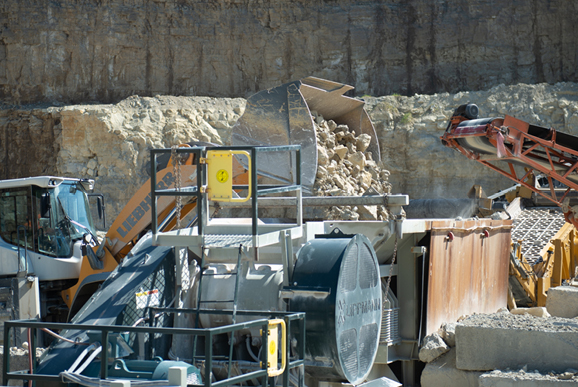 Dumpsite Access:
In addition to providing demolition and removal services, we also accept waste asphalt and concrete from other contractors. We have dumpsites in both Toledo and Northwood, Ohio, where we recycle clean asphalt and concrete.
Call for dumpsite availability.
NEED A QUOTE?
Give us a few details, and we'll be in touch to see how we can work with you.
Or call us at 419-536-8501 to speak with one of us about your project.
Our Service Area
Ohio
Michigan
Indiana
West Virginia
Pennsylvania
Kentucky